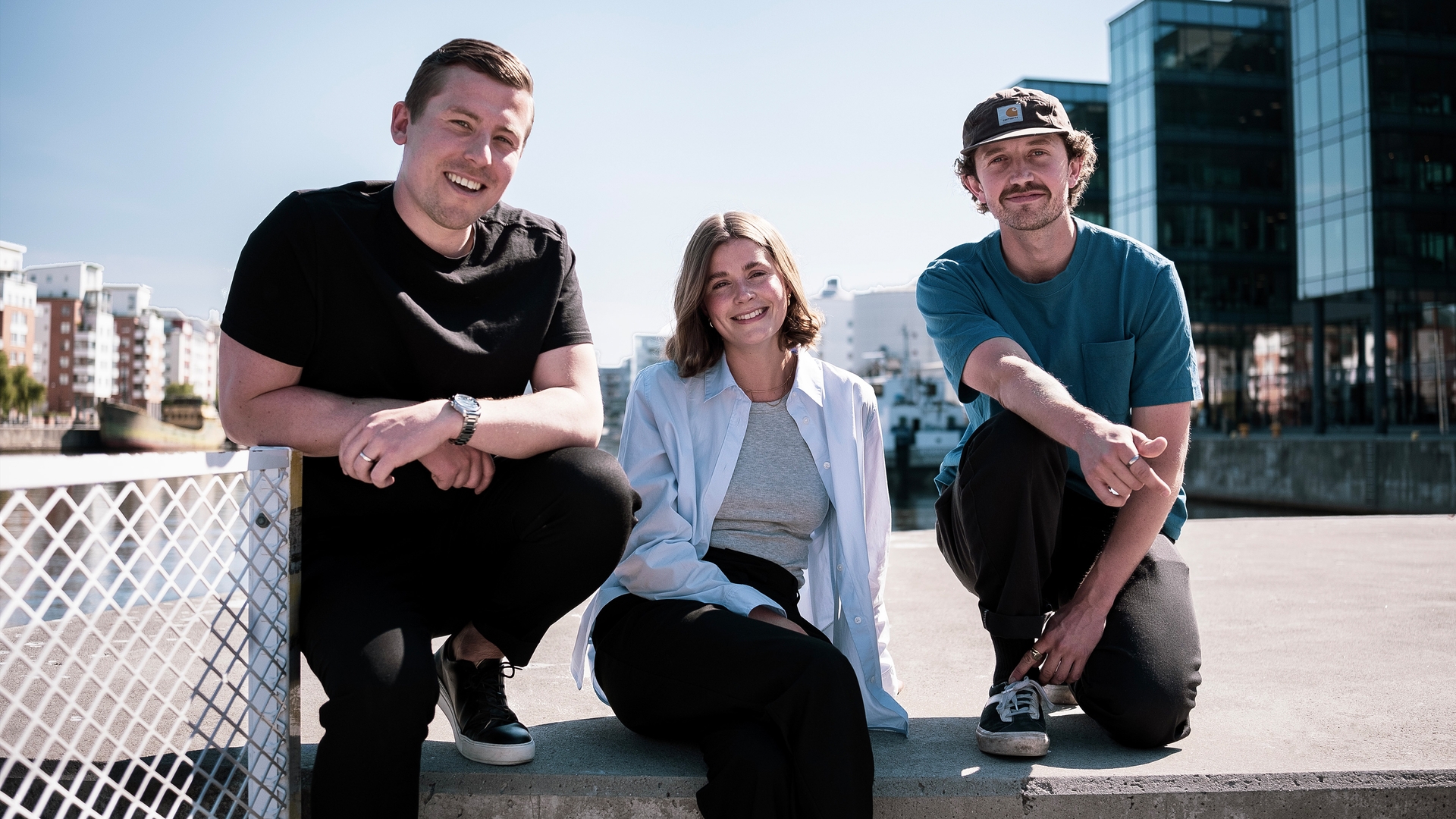 Hired.
3 Project Pros.
We are excited to announce the addition of three new bangsters to our team, further strengthening our project and production management capabilities. Welcome, Amelie, Tom, and Liam!
Amelie Lagerstedt brings extensive experience in communication, event design, and strategic management. With a background at Ciceron Group and Le Pacte, specializing in event creation and concepts, and involvement in the post-production of HM's global campaigns at Edisen, Amelie offers a unique perspective to our agency. As an Account Manager, she is eager to foster internal development and build strong customer relationships. - I am so excited to be joining BANG as an Account Manager! It feels like an incredible place to grow and face exciting challenges. Also, the cohesion within BANG is outstanding, Amelie expresses with enthusiasm. Tom Viberg also brings a ton of experience to our growing team! With a project management background at companies like Perfect Noise and ASC, including customer responsibility for clients like Nordea, Tom brings valuable experience. During the pandemic, he successfully transitioned to a project management role at Werlabs. After nearly three years in that industry, Tom now eagerly returns to the agency landscape as an Account Manager. Ready to contribute to successful projects alongside our team. - I look forward to collaborating with the competent team at BANG Agency and delivering outstanding outcomes for our clients, Tom says. Liam Moorcroft, a recent graduate from Hyper Island, brings a fresh perspective. With previous work for clients such as Volvo, Mekonomen, and the Ellos group, Liam's dedication and adaptability shine through. His diverse experience across various industries, including service and sales, further enriches our team. As he steps into the role of Production Manager, Liam is thrilled to continue his professional growth and collaborate with our fantastic clients and colleagues. - I am thrilled to have the opportunity to develop further at BANG and collaborate with our amazing clients and colleagues, Liam expresses enthusiastically. Patrick Walldén, founder and CEO of BANG, is excited to witness the agency's continuous growth and evolution into a popular workplace. - Seeing the increasing interest in BANG is amazing! It's always nice to welcome new faces with unique skills and energy to our agency. I am sure Amelie, Tom, and Liam will all make great contributions internally and for our valued clients, Patrick affirms. With these outstanding individuals joining our team, BANG Agency remains at the forefront of the industry, ready to lead and exceed expectations. BANG!
BANG använder cookies för att ge dig den bästa möjliga upplevelsen av vår webbplats. Genom att fortsätta använda webbplatsen godkänner du användandet av cookies.