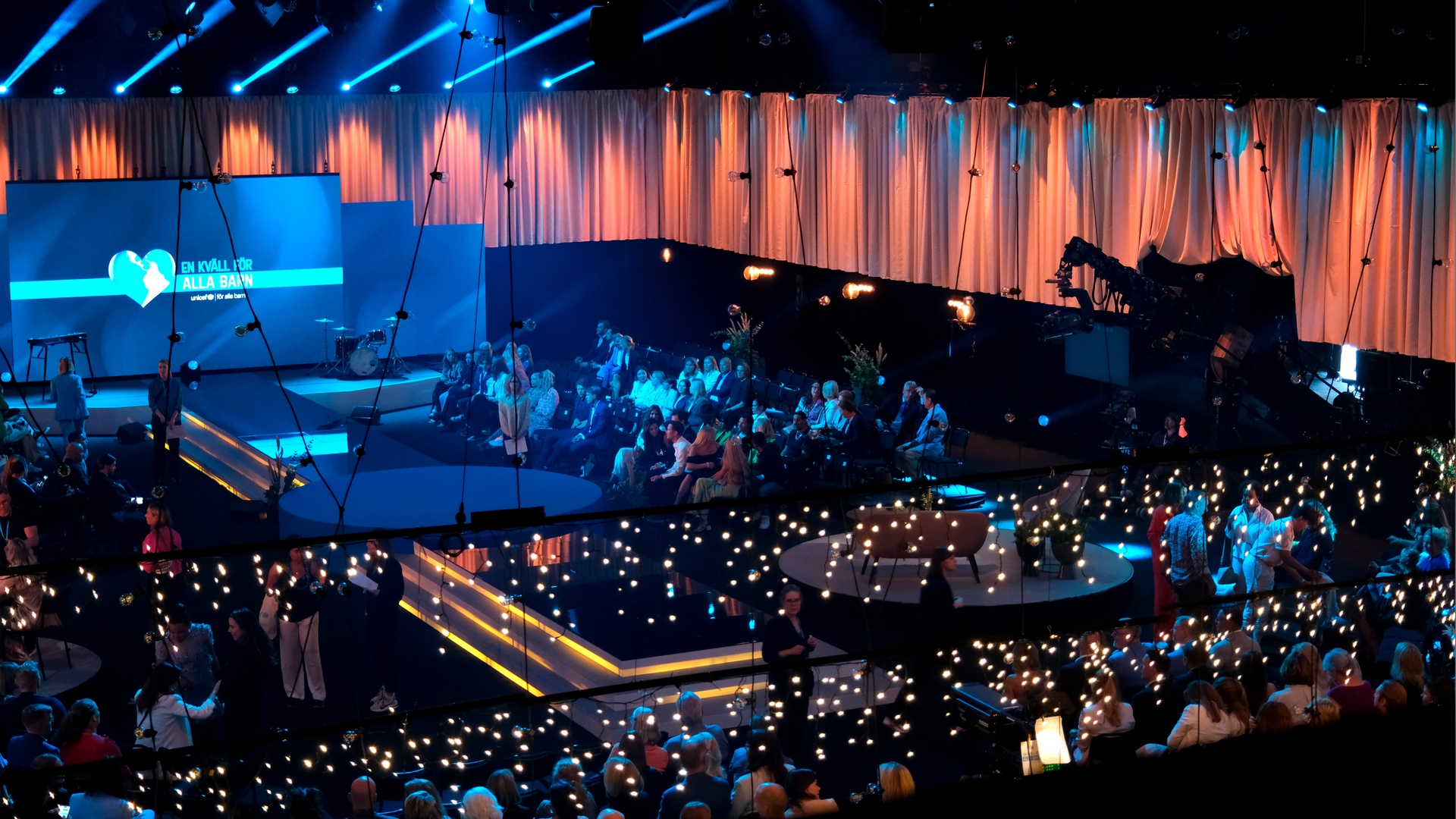 UNICEF.
A Night for Every Child.
Each year, UNICEF hosts a special fundraising gala - A Night for Every Child. This year held at the prestigious Annexet venue and broadcast on TV4, the event brought together a compassionate community.
When UNICEF contacted us for on-site coordination and staff assistance, we saw an opportunity to reintroduce and enhance a concept we had previously developed for the organization. Our goal was to captivate attendees and evoke empathy for vulnerable children in refugee camps by recreating their dire hygiene conditions. Taking over two sinks in the public restrooms, we disabled the water supply and simulated a dirty, unhygienic environment. The contrast with fully functional sinks served as a striking visual reminder of the reality faced by these children. Supported by our dedicated staff, this thought-provoking activation invited visitors to witness and experience a fraction of the hardship. By creating an emotional connection, we aimed to convey the importance of becoming a "World Parent." The evening was a resounding success, both at the gala and through the televised broadcast. It inspired compassionate individuals and contributed to UNICEF now having 280 000 World Parents, making a meaningful contribution to the well-being of countless children worldwide. Together, we can create a brighter future for every child in need.
Less -
BANG använder cookies för att ge dig den bästa möjliga upplevelsen av vår webbplats. Genom att fortsätta använda webbplatsen godkänner du användandet av cookies.