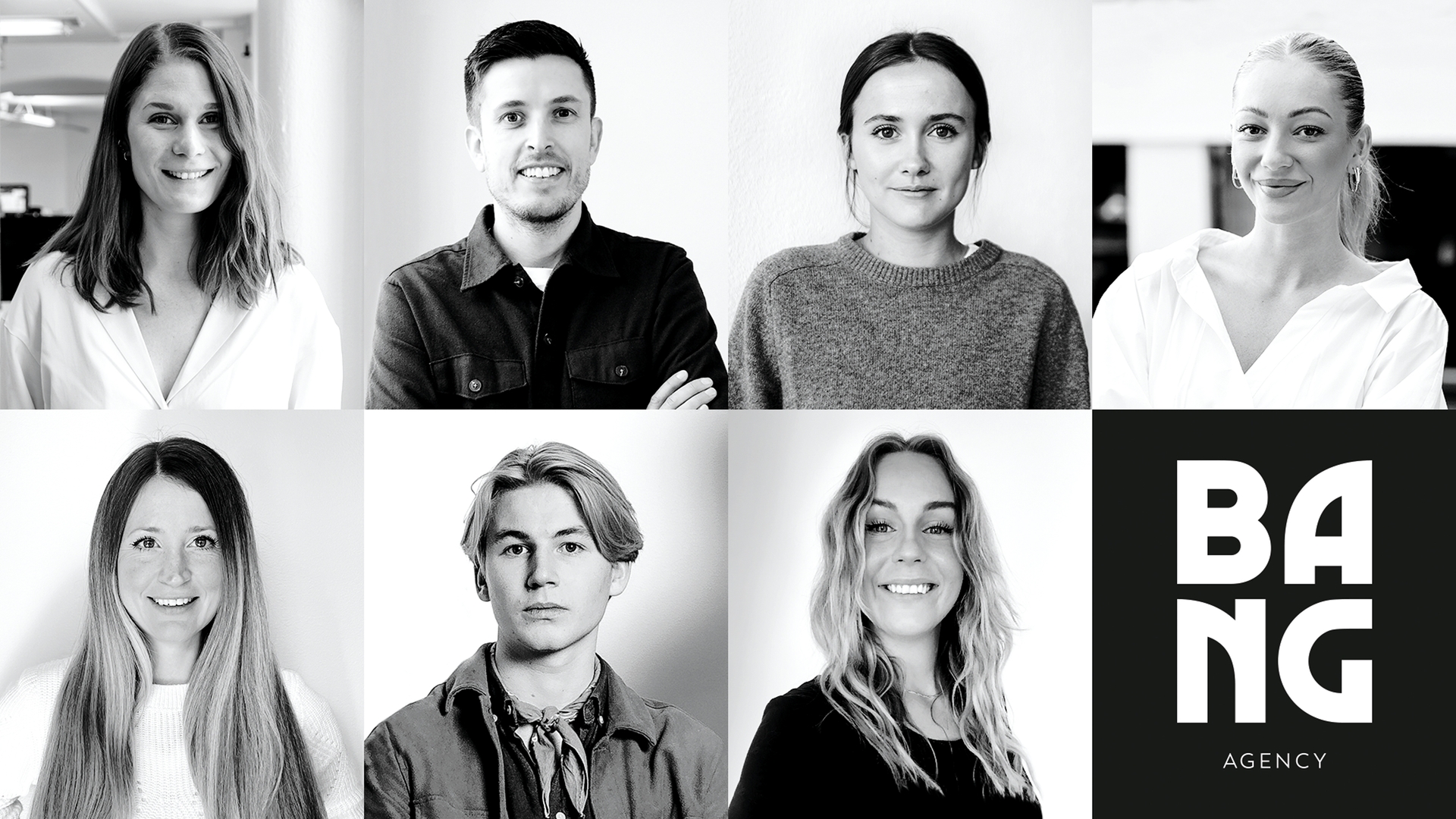 New faces.
We continue to grow.
BANG Agency is on fire, and we're thrilled to announce that we've just added seven new bangsters to our team!
First, let's talk about our two new Account Managers: Alexandra Schytt and Anders Haslum. Alexandra is a seasoned pro with over a decade of experience in advertising, events, and communication. Now she's ready to help us take things to the next level. Anders brings a wealth of knowledge as a marketing coordinator and events expert with a passion for health and wellness. Welcome on board! Our creative team is also expanding with two Hyper Island alumni from the Digital Creative program: Lisa Evenås and Alba Montheli. After completing her internship as a creative at BANG, Lisa now takes a natural step into the agency as Junior Art Director. Alba has previous experience as a project manager and worked as a creative at BANG during her studies at Hyper Island. Now she has taken over as the agency's Content Manager. We're so glad to have them both stay with us! Last but not least, we've brought on Thérèse Forshell as our Management Coordinator and Pelle Nisbel Fjäll and Olivia Geijer as project assistants. With this dream team in place, we're confident that BANG will only get bigger and better! Patrick Walldén, our founder and CEO, is thrilled about our new colleagues and says he can't wait to see what they'll achieve together. With this kind of talent on our side, there's no doubt that BANG will continue to lead the way in the industry.
BANG använder cookies för att ge dig den bästa möjliga upplevelsen av vår webbplats. Genom att fortsätta använda webbplatsen godkänner du användandet av cookies.