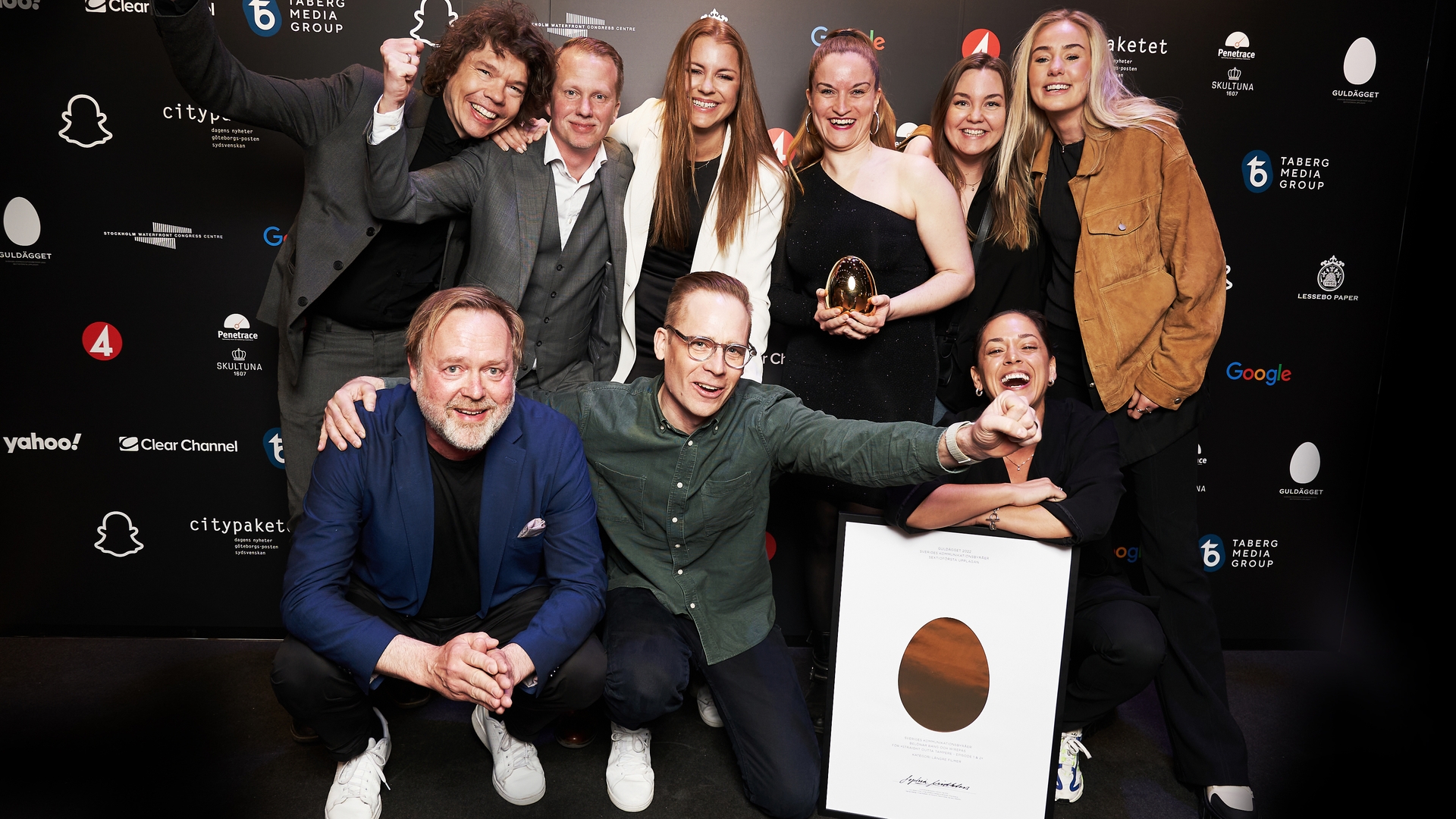 Awards.
Golden egg-magic. BANG wins the prestigious prize.
A Finnish mom with a "no bullshit" attitude gives us our first Golden Egg. Wirepas from Finland's Tampere (Tamperfors) has created the world's first non-mobile 5G standard in the growing global market of the Internet of Things, competing with major players such as Vodafone, Ericsson, and Bluetooth.
As a challenger brand, we have helped the company develop a distinctive B2B communication method through the spokesperson "Ville's mother" (Ville is CTO at Wirepas). Like many a proud mother, she loudly and endlessly brags about her son - who happens to be Ville Kaseva, the Wirepas CTO - and his company's successful exploits. The concept resulted in a series of funny and unexpected films using real Wirepas employees interacting with Ville's mother in typically Finnish locations. The films were mainly shown on YouTube, LinkedIn, Facebook, and banners during a campaign that lasted for seven months and received a lot of attention on tech sites. The success of the campaign helped Wirepas create a unique and human brand in an often impersonal sector. The justification from the jury: Wirepas "Straight out of Tampere" managed to explain the inexplicable, namely why Finnish IoT 5G is better than all the other Silicon Valley solutions out there. They let the founder's mother explain the benefits during the incredibly long winter swims and coffee breaks in the snow. Amusing, brave, and very Finnish. Kalon onnea mima mainioimmasta työstä!
BANG använder cookies för att ge dig den bästa möjliga upplevelsen av vår webbplats. Genom att fortsätta använda webbplatsen godkänner du användandet av cookies.