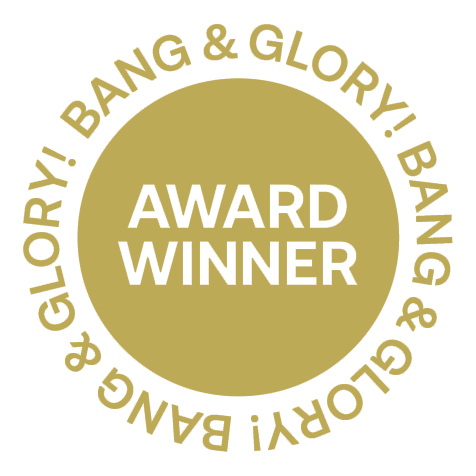 Swedish Armed Forces.
Stockholm Pride 2022. What is worth defending?
Historically, the Swedish Armed Forces has been associated with a white masculine heterosexual norm. But it's a place for everyone. And that's why Stockholm Pride Festival is such an important event.
This time we celebrated Pride in an uncertain time. A terrible war in our neighborhood caused many to worry. It was especially important this year to show that the Swedish Armed Forces always protect our right to live the way we choose. We came up with the idea of a completely white room where visitors could express which rights they thought were important to defend. On the last day of the festival, with the traditional Pride parade, the Armed Forces' festival procession displayed the messages from the walls in the white room to more than 500,000 spectators. The white room received a lot of attention. It highlighted the importance of having a Swedish defense that includes everyone, and made the image of the Armed Forces even more positive. And above all, the event also showed that the Armed Forces cares about the public's opinions. Awards & Nominations: Amber Awards, Transform Awards Nordics & Magnet Awards.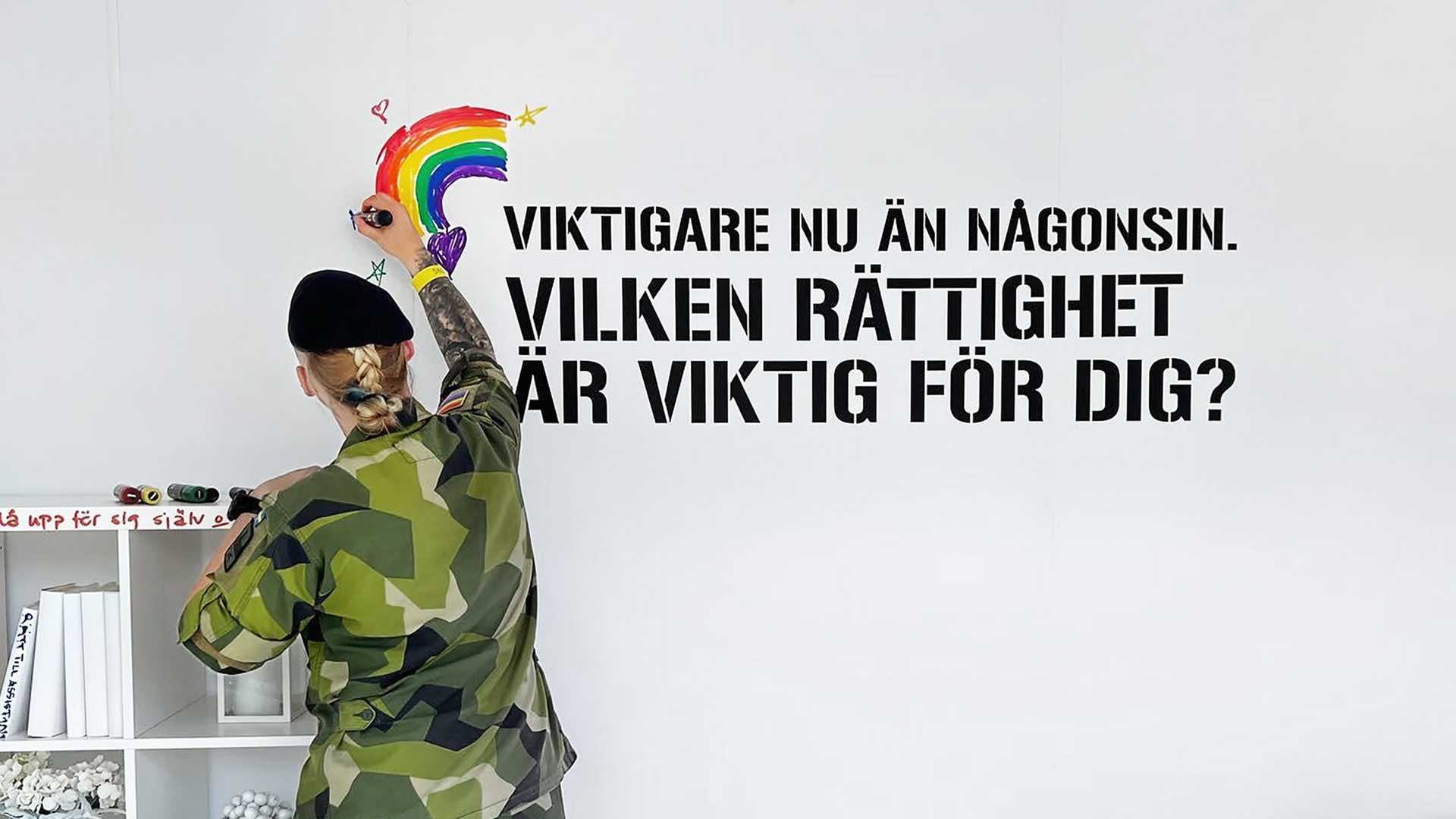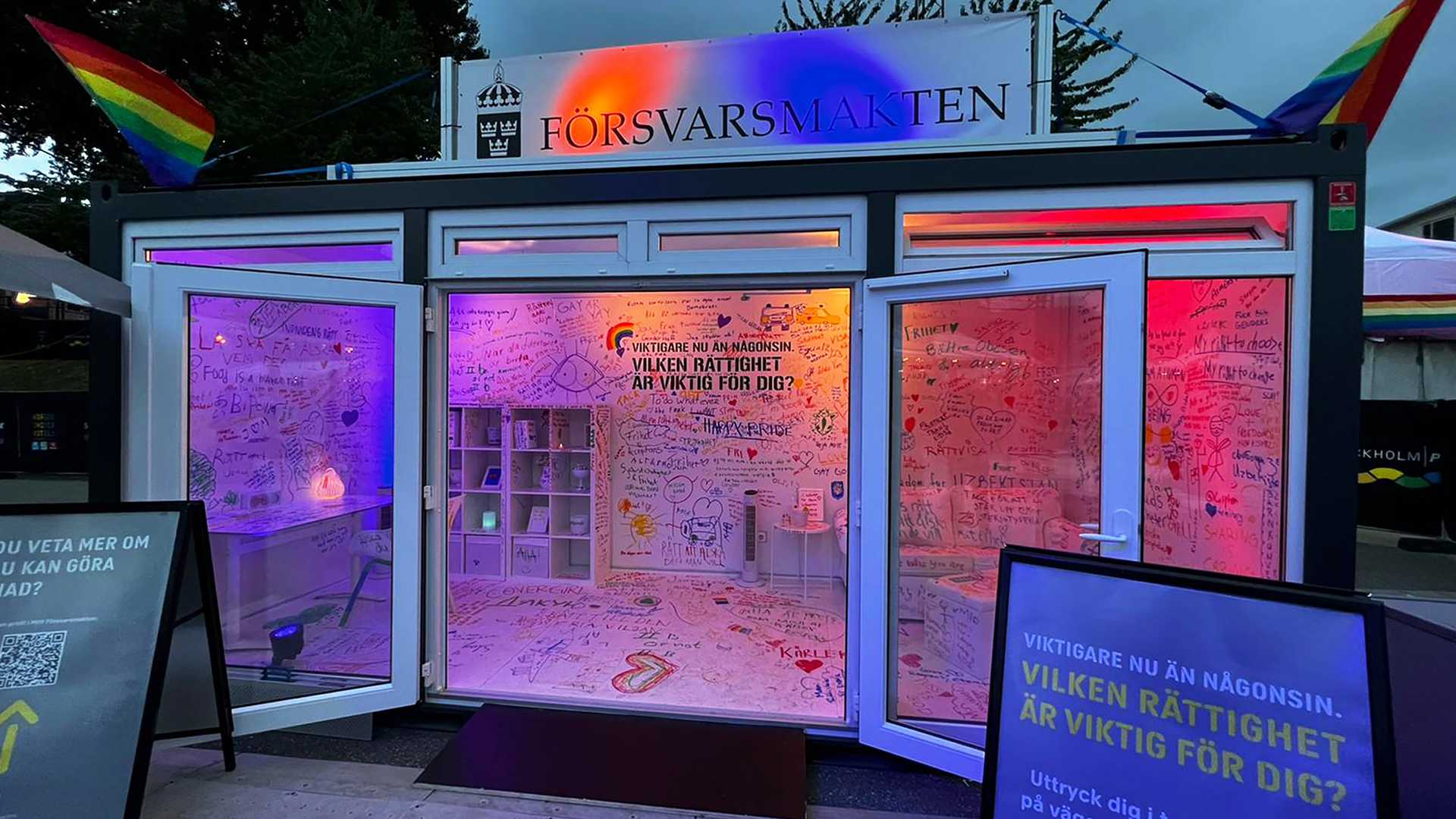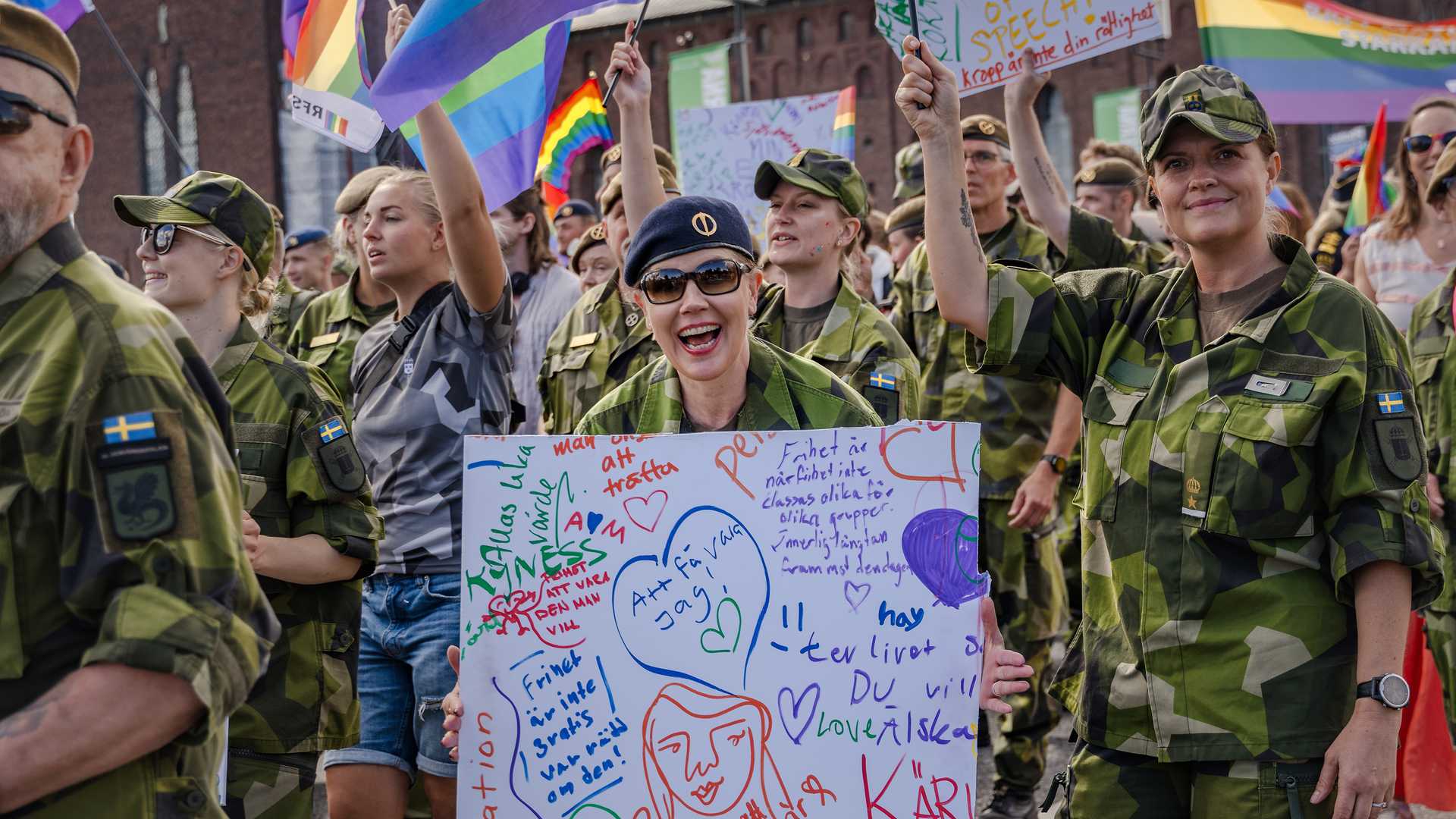 BANG använder cookies för att ge dig den bästa möjliga upplevelsen av vår webbplats. Genom att fortsätta använda webbplatsen godkänner du användandet av cookies.